Vancouver Family Law Attorneys
Backed by more than 65 Years of Legal Experience:
(360) 566-6966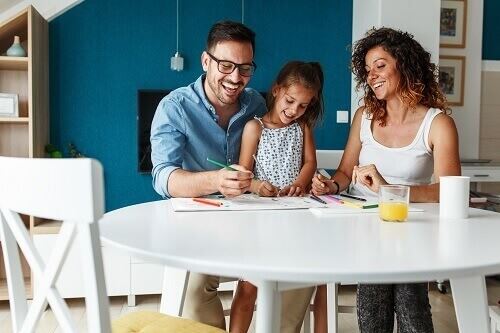 Beaty Hatch PC provides a comprehensive range of services in family law and divorce for clients throughout southwest Washington and Oregon. We have successfully handled family law matters involving significant assets and complex property division issues, and we offer our clients superior knowledge and experience.
Our experienced team of Vancouver family lawyers is ready to help you navigate any family law issue that you are facing!
Advising on Family Law Issues in Vancouver
Our experienced and highly qualified lawyers work diligently to protect the rights of our clients and ensure that all agreements, property divisions, and custody arrangements are fair to our clients.
We assist our clients in a variety of family law issues, including:
Paternity
Adoption
Separation
Child custody
Parenting plans
Dissolution of marriage
Postnuptial agreements
Domestic partnerships and committed relationships
Contested and uncontested divorce
Many issues arise when individuals decide to divorce, including the division of assets and debts, spousal support, and child custody and support. As experienced family law attorneys in Vancouver, we provide legal guidance and can resolve each issue in an efficient and thorough manner.
Dividing Your Property Fairly
Different laws exist in each state regarding the way in which property is divided when a couple dissolves their marriage. Washington, for example, is a community property state. Generally, assets and debts the couple acquired during marriage are considered "community property." Upon divorce, the family court divides the property after considering relevant factors such as the nature of the property and the economic circumstances of each spouse. To view Washington's statutes regarding the dissolution of marriage rules and child support, please see Title 26 of the Revised Code of Washington.
Unlike Washington, Oregon is an "equitable distribution" state. This means that the court will determine the assets and debts that are considered marital property and debt and then assign them a monetary value. After these steps, the court will divide the assets and debt between the individuals in a manner the court deems equitable. To view Oregon's statutes regarding dissolution and separation, please see Chapter 107 of the Oregon Revised Statutes.
Seek Experienced Legal Representation in Your Family Law Case
Undergoing a divorce can be a painful and stressful experience, and individuals need qualified, skillful Vancouver family lawyers to protect their interests during such difficult times. The attorneys at Beaty Hatch have the requisite knowledge and skill set to successfully represent clients in even the most complex and contentious family law cases.